The New Shape of Cutlery
Used by celebrities, loved by everyone.
Highest Quality Materials
Lifetime Limited Warranty
*Lifetime Limited Warranty on Guy Fieri, Pro Series 2.0, and Crimson Series.
Extra 20% OFF Now with Coupon Code: Holiday20
High Quality Materials
Precision forged blades from German X50 Steel, 5CR, 7CR and Damascus VG10 provide durability, stain resistance, and long-lasting sharpness with a 56-60+ HRC blade hardness. Crafted with the best industry leading handle materials for beauty and strength.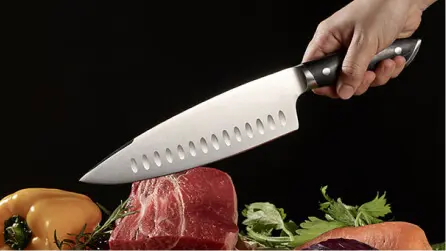 Designed with Comfort
Our proven exclusive ergonomic handle designs help to reduce strain and pain from your chopping and cutting tasks, to make cooking more enjoyable. Our blades are designed specific for each task delivering optimal cutting performance.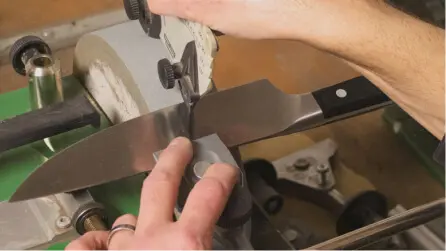 Lifetime Warranty
With the exception of our Prodigy Line, all of our knives come with a Lifetime Limited Warranty. Use your knife like a professional chef without the worry of it falling apart.
A Real Satisfaction Guarantee
Didn't find the perfect knife for your needs. Send it back and we will refund your purchase price regardless of condition or use. That's part of Ergo Chef's 60 Day Satisfaction Guarantee!

The Choice of Celebrities for Quality Products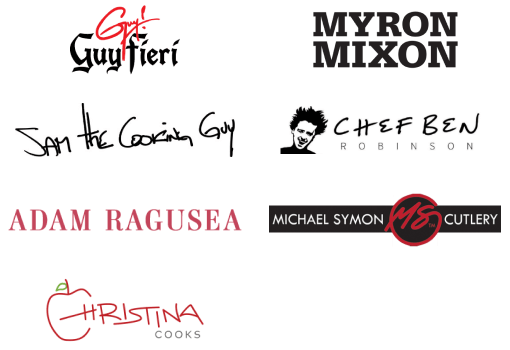 The Ergo Chef Story
Ergo Chef was founded from a desire to change the cutlery world one knife at a time and in 2002 brothers Scott and Michael Staib created the first Ergo Chef knife.
Created to make cooking comfortable and more enjoyable, Ergo Chef now has a knife for every occasion and every cook. When carpal tunnel turned Scott's favorite hobby(he was a chef, painful-enjoyable) from enjoyable to painful, he looked for a solution. That solution was Ergo Chef, an ergonomic selection of cutlery designed to make cooking comfortable and enjoyable for amateurs and professionals alike. Twenty years later, Ergo Chef still delivers the highest quality knives on the market at a great value.
Our Philosophy
Since 2002 Ergo Chef has been designing and manufacturing chef knives, kitchen gadgets and accessories. We continue to design innovative knives and kitchen products that are made to the highest quality standards, while providing a great value to all our customers, whether home cooks or professional chefs. Ergo Chef provides great gifts for your family and friends, while poised at providing outstanding customer service, before, during, and after every sale.